Introducing the Bordeaux
When it comes to staying ahead of the game, we at MBARQGO don't believe in coincidences - we call it evidence of alignment.
That's why we're thrilled to announce our latest colorway for the Toast Deux, 'Viva Magenta' also known as 'Bordeaux', which just so happens to be the official Pantone color of the year.
This is no accident, folks - this is us staying on top of the latest and greatest in fashion and design. So, let's raise a glass to the Toast Deux in 'Bordeaux' and to staying ahead of the curve.
A LABOR OF LOVE...
QUALITY
Our goods are created from high quality top grain vegetable tanned leather.
CRAFTMANSHIP
Hand-drawn illustrations on the inside, hand-stitched seams on the outside.
UTILITY
Carry your most valued items while maintaining a sleek minimum profile.
what our happy customers say
I bought one of these cool bags for my boyfriend, but after using it for my trip to South Africa I kept it for myself. It became my go-to!

Lena
Revolutionary products for original minds. I personally own the Toast, and not only is it a gritty, yet sophisticated accessory, but the functionality is impeccable. Customer support is also bar none. Respect, and nothing less.

Customer and fan, Randy Andrews
Beyond keeping my stuff secure, I'm a sucker for the style. It is for sure a conversation starter!

John S.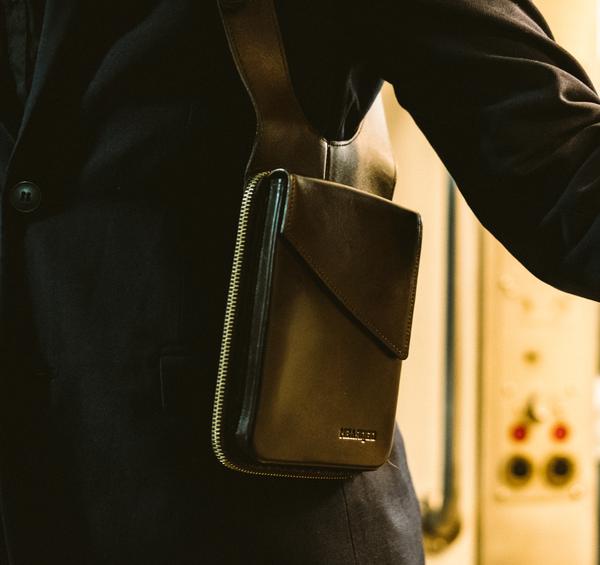 OUR COMMITMENT
A thousand years ago it was your maps of secret trade routes. 500 years ago it was pieces of parchment with flanking strategy or peace terms.
Today it's your smartphone, passport, and contrabands. You've always kept your most important things on your person... close to you and secure.
Helping you to carry them well while looking good is our obsession. Creating pieces that go beyond trend and fashion to stand the test of time is our commitment.
FOLLOW US ON INSTAGRAM
Tag your pics with #mbarqgofamily for a chance to be featured!